Coaching Staff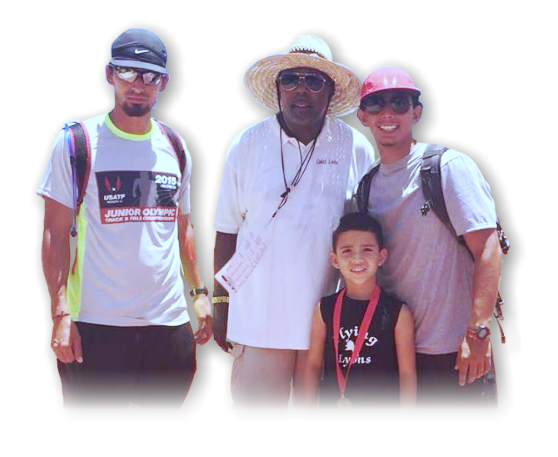 Running Coaches
Delmon Lyons has been coaching summer track for over 23 years and enjoys working with children and youth of all ages. An athlete from his youth where he excelled in track at Ector High School and run competitively at Odessa Junior college and at Texas Tech University. His love for the sport led him to start tyhe Flying Lyons Track Club.
Coach Lyons is a certified USA Track and Field Coach. His knowledge and experience has developed and prepared many atheletes for college and the next level of their lives
Track Practice
The practices will be held at the Permian High School Track from 6:30 pm to 8:00 pm on Tuesdays, Thursdays and Fridays. The athletes need to bring water bottles and sun screen to practice. If the athletes should always wear their running shoes to practice and will only wear track spikes at specified times. The coaches will instruct them based on the sport they are participating in.
What to expect
Kids will be placed into age divisions, so that boys and girls will be competing against their own age levels. The registration includes uniform and training. In addition, there will be entry fees for the athletes and guests for the Saturday meets. Since the temperture at the meets are usually hot, you may bring cools, unbrellas, and tents. Some meets charge to bring coolers into the stadium.